The Theology Discovery Group meets at 5:15pm for a 5:30pm start on the second Wednesday of each month (except January) in Aldersgate.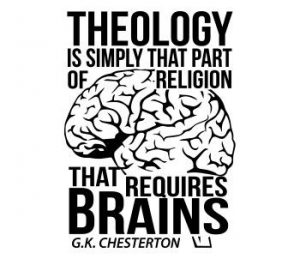 We discuss a wide range of topics, big and little, covering God, humanity and the universe – depending on what we are interested in or what challenges us.  This often includes social justice issues. We use a variety of approaches, and each session is led by a member of the Group or a guest speaker, either in person or via video chat. Most of all we are not afraid of questions where we don't know the answers.
Whatever the topic or approach, the group provides a friendly, caring and safe space to think the unthinkable, to be real, and to voice our doubts as much as our certainties. New members are always welcome (whatever your religious heritage). Please bring some food to share (preferably finger food); tea, coffee and water provided. By prior arrangement, we can also usually organise for you to join us remotely via Zoom.
For more information or to become involved, see contact below.
Contact information
Contact: Garth or Pauline