The Theology Group is in recess until the end of 2019
~~~~~~~~
The Theology Discovery Group meets on the second Wednesday of each month (except January) in the Chapel at WesleyCare (91 Harewood Road, Papanui, Christchurch).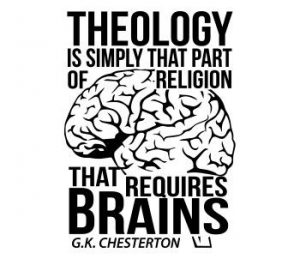 We discuss a wide range of topics covering God, humanity and the universe, based on members' interests.  We use a variety of formats, and each session is led by a member of the Group.
Recent topics have included: what is worship to a liberal Christian; overcoming the Bible's betrayal of a non-violent God; our understandings and feelings about death; and so on.
In 2016, we sponsored, with Knox Presbyterian, a visit from leading Australia progressive theologian and author, Lorraine Parkinson – who led a weekend of talks, discussions and workshops on the theme of What has Christianity done to Jesus?
Whatever the topic or approach, the Group provides a friendly, caring and safe space to think the unthinkable, to be real, and to voice our doubts as much as our certainties. New members are always welcome (whatever your religious heritage), and afternoon tea is provided.
For more information or to become involved, see contact below.
Contact information
Contact: Valerie