The Peace Train is an interfaith bike ride. The concept grew out of a desire to have an event to acknowledge the effects of the March 15 2019 mosque attacks. It is an event focussed on positivity, unity and love, and the name "Peace Train" was inspired by Yusef Islam's (Cat Steven's) beautiful address at the memorial in Christchurch some weeks after the shootings.
The Peace Train seeks to build bridges between various communities and faiths in Christchurch, to acknowledge the diversity in the city, and to show our collective support for one another and to hear messages off unity and peace across all ethnicities, faiths, religions, languages and races. By the simple action of cycling together and visiting centres of faiths, participants will be reminded of our commonalities, but also that our differences should be celebrated and not feared.
In 2019 there was just one ride of 300-400 cyclists; this year there will be four Peace trains starting from the north, south east and west of the city. Each ride will visit 4-5 places of worship – Muslim mosques, Buddhist and Sikh temples, various Christian denominations, Jewish Synagogue and so on. All rides end at Aldersgate with refreshments and a short speech from Megan Woods, MP for Wigram.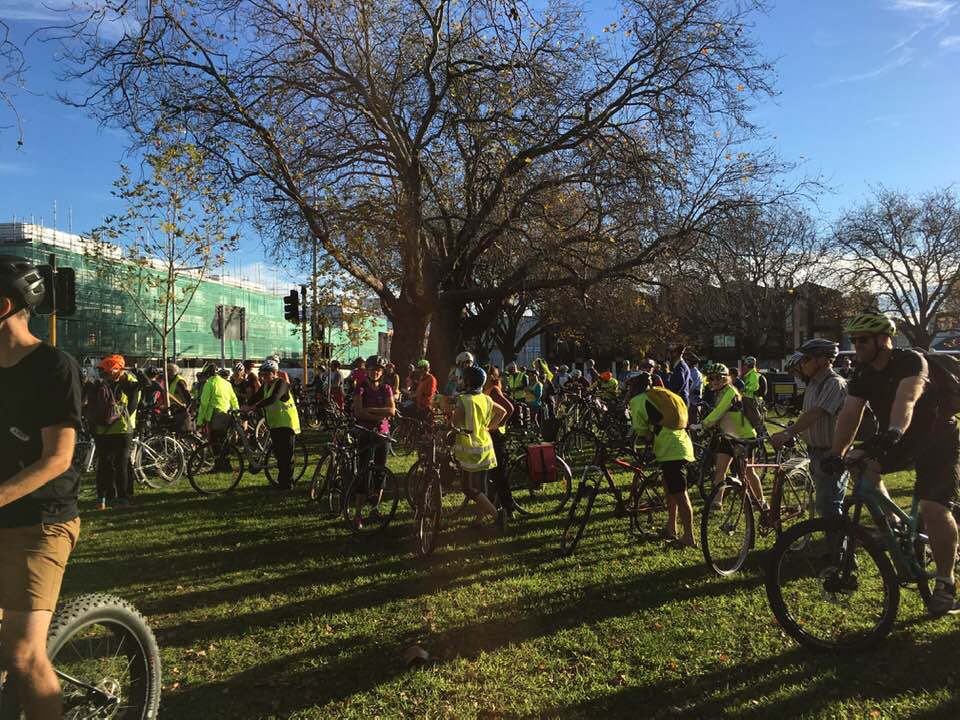 The four starting points are:
North: 332 Cranford Street, St Albans
South: South West Baptist Church, 237 Lyttelton Street, Spredon
East: Linwood Salvation Army, 177 Linwood Avenue, Linwood
West: Chinese Methodist Church, 65 Papanui Road, Merivale
Meet at the above locations at 1.00pm for 1.30pm start.