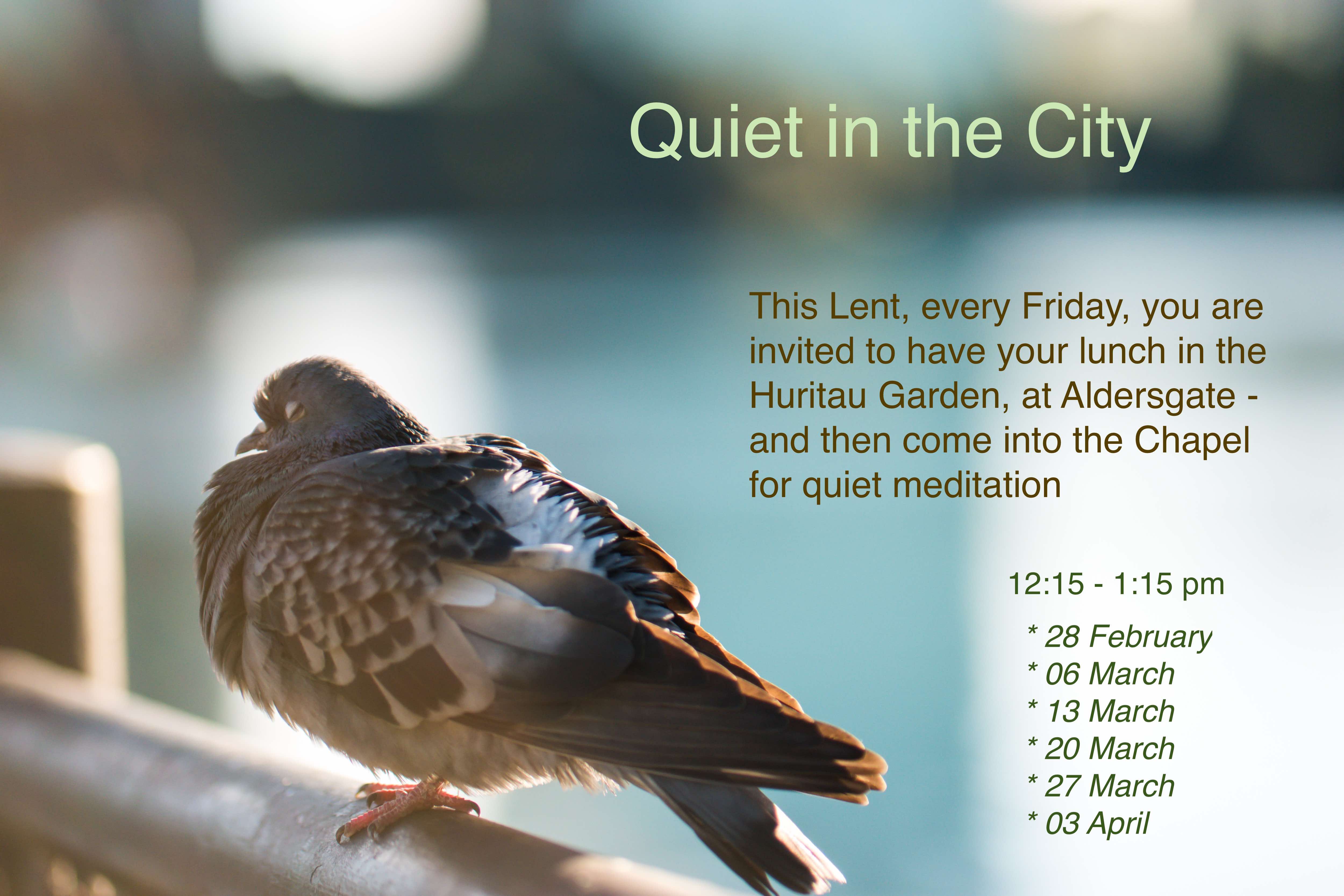 Beginning on Ash Wednesday, Lent is a season of 40 days of reflection and preparation before the celebrations of Easter. It's a spiritual discipline to help us put things in perspective, but it often hard to pause and reflect or even be quiet in the busy-ness of our lives and the noise of the city.
This Lent, on each Friday between 12:15 and 1:15pm, you are invited to bring your lunch and enjoy the little oasis of green in the Huritau Garden at Aldersgate, and then come into the Chapel for quiet meditation.
Huritau Garden is a contemplative garden with seating, new planting and a water feature in a pleasant setting as a part of the new Aldersgate centre. It is intended as a whakamaumahara – a place of remembrance for all.