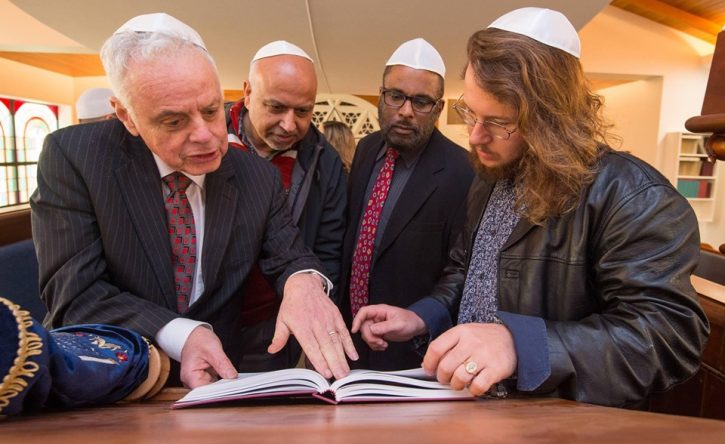 The Canterbury Hebrew Congregation have invited us to visit their synagogue, Beth El, just up the road at 406 Durham Street North. As well as showing us around their house of worship, they are happy to answer questions about Judaism or anything we would like to chat about, and share some Kosher food (please come prepared to offer a koha). Although organised by the men's group, all are welcome to participate. If you are planning to attend or have any questions, please contact Jeff at jeff_k@xtra.co.nz
About 600 Jews live in Canterbury and while the synagogue is Orthodox-affiliated, it welcomes Jews of all affiliations because the small population could not support multiple synagogues.
Being Jewish in Canterbury is a balancing act. There is no kosher shop and no access to kosher meat. Kosher Jews either ship their meat down from the North Island or are vegetarian.
Canterbury cannot even boast the presence of a rabbi. Bettina Wallace (Congregation President) told The Press back in 2013 when their earthquake-damaged synagogue was re-opened, that there are plenty of Orthodox rabbis available worldwide, but the Canterbury congregation required a more liberal reform rabbi who would work with Jews of all affiliations: "To us, the only thing that matters is that they are Jewish. There's no Jewish restaurants or street life here. This synagogue is the only place they can come and do their thing." (Stuff, 24 Dec 2013)
The synagogue includes community facilities, as well as running a regular education programme, cooking classes, book clubs, movie nights and festivals.