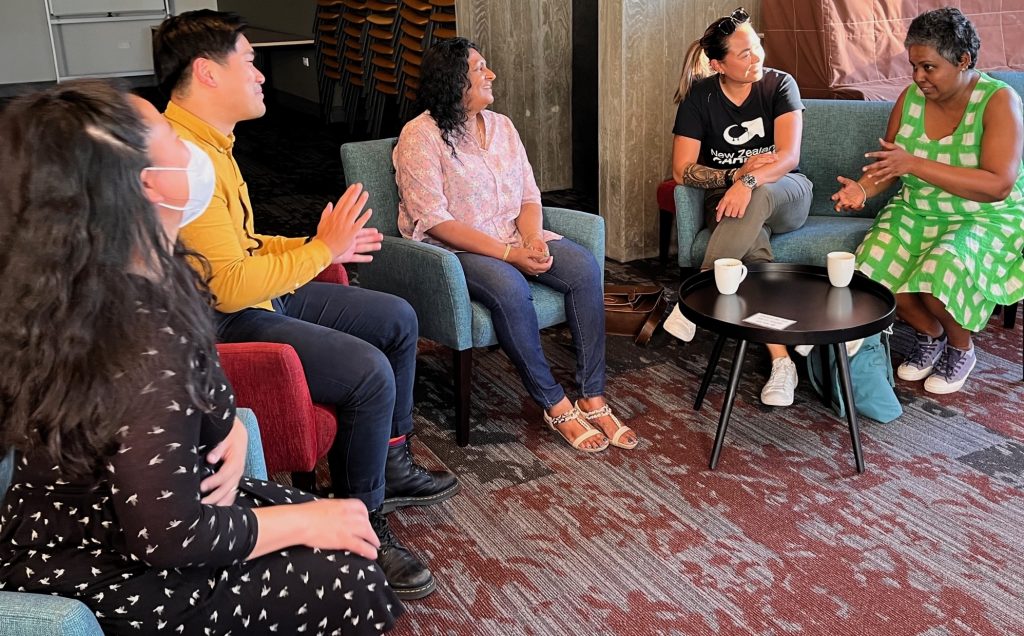 During easter week, Rev Philo Kinera convened a small meeting at Aldersgate with Qtopia and others interested in supporting and advocating for queer people of colour. It coincided with a visit to Christchurch of Cayathri Divakalala, co-founder of Adhikaar Aotearoa – who is based in Hamilton. Adhikaar Aotearoa provides education, advocacy and support so that all LGBTQI+ people of colour (and specifically South Asians) are able to be their authentic selves.
The meeting discussed barriers that queer people of colour face, the layers of discrimination, and the need for connection. Plans are underway to meet again, to liaise with Ministry for Ethnic Communities, and possibly support a social get-together for queer people of colour – especially Asian and South Asian – and wider community members, at Aldersgate during the post-poned Christchurch Pride Week. The plan is to work closely with Qtopia but it will not necessarily be restricted to young people.
We are aware that in many ethnic communities, religion is an important factor that cannot be ignored. The activities are open to people of any faith or none. Inter-faith activities are a key part of Aldersgate. If you would like to stay in touch or can help connect with others, please contact Philo Kinera in absolute confidence: minister@aldersgate.org.nz.