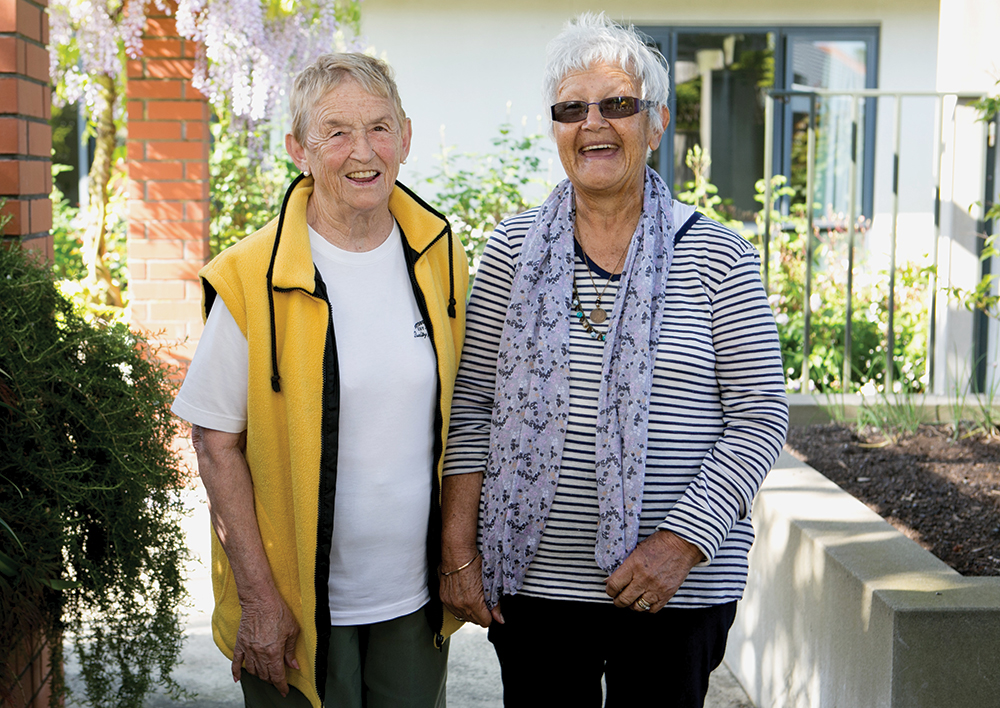 For Waitangi Day we share a blog from Jill Hawkey, that first appeared in the 5th Feb 2019 Weekly President's Email of the NZ Methodist Church 
First, let me tell you something about the Christchurch Methodist Mission (CMM) where I have been the Executive Director for the past 4 years. CMM provides a range of services to people in our community – 'from the cradle to the grave'. These include a nursery and pre-school for low-income families, two social work teams who support whānau who are struggling, a growing housing division which provides long-term social housing for families and older people and emergency housing for families who are homeless. At the other end of the life spectrum we have WesleyCare, which is home to 108 older people and provides rest home, hospital and palliative-level care.
CMM is part of the wider Methodist Church which is committed to a bi-cultural model based on the partnership within Te Tiriti o Waitangi. Historically, CMM has a treasured history of partnership with Ngāi Tahu dating back to the early 1950's when a Maori Trade Training Scheme was developed and Rehua Marae established. Maori social services developed and in 1998, these were transferred to the governance of the Rehua Marae Trust and the land titles were gifted to Rehua.
With the passing of time and the change in staff, the relationship between CMM and Rehua Marae gradually weakened. When I started at the Christchurch Methodist Mission in 2014, very few staff were aware of the relationship which had once existed.
In 2016, we established a small bi-cultural committee made up of both Māori and Pakeha members of staff to look at how we could re- kindle our commitment to Te Tiriti. One of the things we decided to do was to have an 'all of staff' hui at Rehua Marae. It was a great day – staff from all of our different services came, along with whānau and the tamariki from Aratupu, (CMM's pre-school & nursery). Our kaumātua, Terry Ryan, who had been part of the trade-training scheme back in the 1950s and who now lives next to the marae – shared with us its history. But it was over kai, and the conversations between the kaumātua of Rehua and the WesleyCare staff, that the seeds of Te Whare Tiaki were planted. One of the taua who called us onto the marae had recently had a fall and was struggling. Fran, the Manager at WesleyCare, suggested she come for some respite care. Not long after, Terry became unwell and we discovered he was living in a house with a leaking roof. He also came to WesleyCare for a couple of weeks. Working behind the scenes on all this was the Canterbury District Health Board's Kaumātua Clinical Assessor.
Around the same time, we were caring for a Māori man in his late 30s who was dying of cancer. His son, who was in his late teens had moved in with his Dad and we had some real concerns about both of them. So Fran called the marae who were then able to connect us with whānau for the father and son. Again the CDHB's Kaumātua Clinical Assessor was involved and the ties between us were strengthening.
Also at this time, the rebuild of WesleyCare had recently been complete, leaving two 8 room houses free. CMM was considering possible options for the houses and we decided to have a conversation with the Kaumātua Clinical Assessor and others about whether there was a need for a type of supported living service for kaumātua; not a rest home, but rather independent living with some support which could be run on a Kaupapa Māori model.
Little did we know that this was something that the Kaumātua Clinical Assessor had dreamed of and that local Maori whānau were experiencing a first-hand need for. Our tentative suggestion was met with significant enthusiasm. Hui were called with a week to work out how this might work; a service was quickly put together, job descriptions drawn up – and within about 4 weeks, a new service Te Whare Tiaki was being blessed into creation.
So what is Te Whare Tiaki? Put simply, it's an 8 bedroom home, with each room having an en- suite bathroom. There's a shared kitchen, dining room and lounge and a small garden outside. The home is particularly targeted at kaumātua who wish to live in community but who are still able to live with a fair degree of independence. It is not rest home level care and if kaumātua need assistance with daily living tasks these are contracted in from outside, in the same way as someone would who was living in their own house in the community. As far as possible, Te Whare Tiaki operates from a Kaupapa Māori framework.
Kaiāwhina's work in the house for 6 hours per day; preparing the midday and evening meal and helping with other needs that the kaumātua may have. Kaumātua are encouraged to help in whatever way they are able; going with a kaiāwhina to do the shopping, laying the table, doing the dishes.
The main kaiāwhina has worked incredibly hard to build a sense of community amongst the kaumātua; it's not always easy as people's life experience are incredibly varied; they come from different iwi, some speak Te Reo fluently, others don't; for some religion is very important; others have a strong activist background.
But life in Whare Tiaki can be full and varied; trips organised to places of significance such as Ngāti Moki Marae at Taumutu, on the shore of Te Waihoro where eels were collected, filleted and dried and a visit to the Christchurch museum where a mere belonging to one of the kaumātua's whānau is on display. The kaumatua also went together to a friend's tangi at Rapaki marae and there are weekly kaumātua mornings at Rehua marae.
Te Whare Tiaki has really challenged us as an organisation. It has highlighted to me just what a Pakeha service we had become. Like many organisations, we pride ourselves on providing high quality services whether it be in our day care, social services or palliative care. Unconsciously, however, we tend to design our services for Pakeha and then work hard to provide a culturally sensitive service for Māori or for any other cultural group. And the question for us is now also becoming much wider than just Te Whare Tiaki. We are starting to ask 'what does this mean for the whole of WesleyCare and the hospital care that we provide for residents there. What changes would we make to our palliative care service, if we actually started from a Kaupapa Māori approach? What does this mean in how we include and care for the whole whānau, in how we care for the person who is dying and our rituals for when the person passes away?"
It is time to take our Treaty commitment much more seriously.
However, this is a journey that we cannot take on our own – it is only because of key Māori staff within the Christchurch Methodist Mission, whānau who are willing to partner with us, other NGOs and the DHB, that we have been able to take these initial steps.
No reira, tēna koutou, tēna koutou, tēna tatou katoa.
Photo credit: Christchurch Methodist Mission