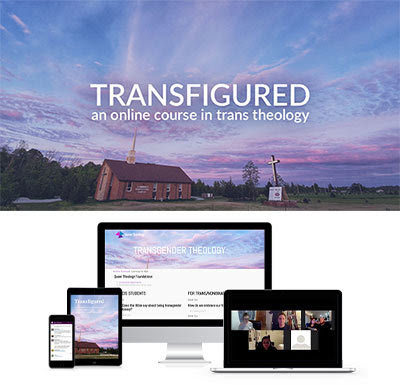 Registration is now open for this on-line programme to help you uncover the ways gender multiplicity is all throughout Scripture, how trans and gender non-comforming people can enliven gender for all people, and how trans theology can deepen your faith. Thanks to virtual technologies, we can now join in on this US-programme on trans theology, which includes:
4 weeks of video lectures teaching you how to explore trans identity and Scripture.
5 workbooks that guide you through an exploration of gender identity in the world and in Scripture.
5 live Q&A calls so that you can get all of your Trans Bible questions answered.
An amazingly supportive community of other LGBTQ Christians and straight, cisgender supporters where you can bring your whole self: questions and doubts welcome!
Bonus: 3 months access to ALL of Sanctuary Collective – the sponsors behind the programme.
Registration closes on 2 October. Costs, registration and more details are available here.  (NB: US time zones, but flexible viewing, and registration in US dollars)