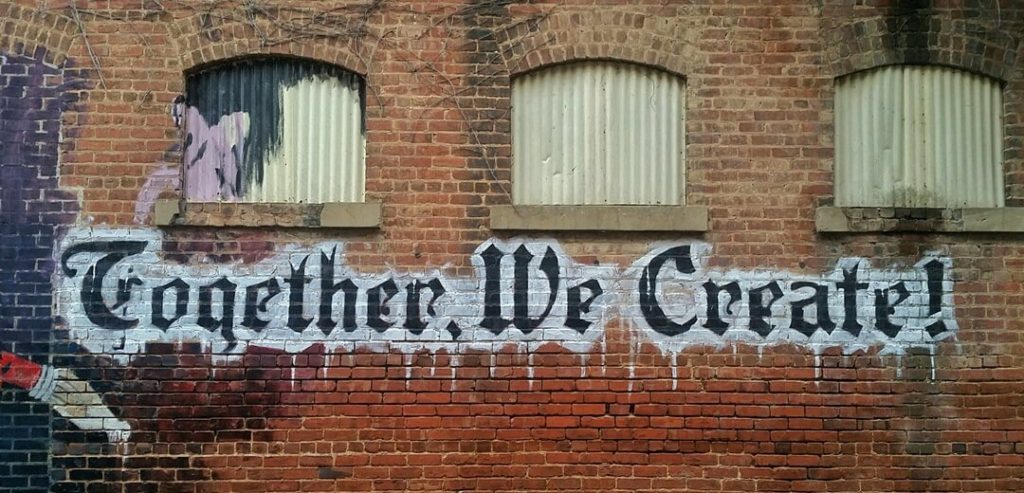 Have you ever sat in church and drifted off when the announcements seemed to go on for ever, or wished we could get started on the real stuff?
I want to suggest something radical — that the announcements (at their best) are us creating church together. They need not be an intermission or an ad-break or a distraction from the 'real stuff'. They need not be a waste of time.
Announcements can be precious. They can even be sacred, especially when we are sharing just a little of what is really important to us – I almost cried one morning when a fellow church-goer humbly wanted to give thanks, and share her little story of family members talking to each other again. I did shed the odd tear when someone far too young calmly told us she had, at what was meant to be a rather routine check-up, been unexpectedly diagnosed with a particularly nasty form of cancer. I enjoyed a little moment of shared pride when I announced some of my life's work had been published by a prominent publishing house. And many times I laughed, sometimes with joy, sometimes with embarrassment.
During these times I feel much more like we are weaving our lives together and creating our church community, than during most other rituals. Be warned – don't underestimate the holy announcement!
Erin White shares a wonderful Blog on why, especially in smaller churches, announcements matter. Its a friendly reminder not to rush over them, or be self-conscious if they are taking too long. They are not interrupting the real worship; they may be the most deeply spiritual and meaningful part of that day for someone. For all of us, 'Church is What we Create with Each Other'.