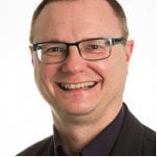 We will be watching together and discussing a fascinating webinar by David Tombs (Centre for Theology and Public Issues, University of Otago) on what Liberation Theology, from a very different society in Latin America in the 1960s, might offer us in our context today. In doing so he uncovers some helpful tools (10 legacies of Liberation Theology, and especially the three key question that this raises) to assist our 'doing theology' and living out the gospel now – personally and in our theology group.
Tea, coffee and water will be provided. Please bring along some food to share – preferably finger food (and remember if it's also vegetarian, it usually crosses most people's restrictions, but whatever people can manage will be great). And don't worry if you can't do so (or forget), as there will be plenty to share. (And if you have specific dietary requirements no worries about bringing your own plate.)
This will also be the first meeting of the resurrected Theology Group for Aldersgate. We still need to decide on a name for our group. Some options include: the New Theology Group; Living Theology Group; Living the Questions Group; Theology Discovery Group; Heretics' Society; Open Minds; any other ideas? We will also need suggestions for March (and future) topics and volunteers to convene each session.
Convenor for this session: Pauline (021 289 1225 )