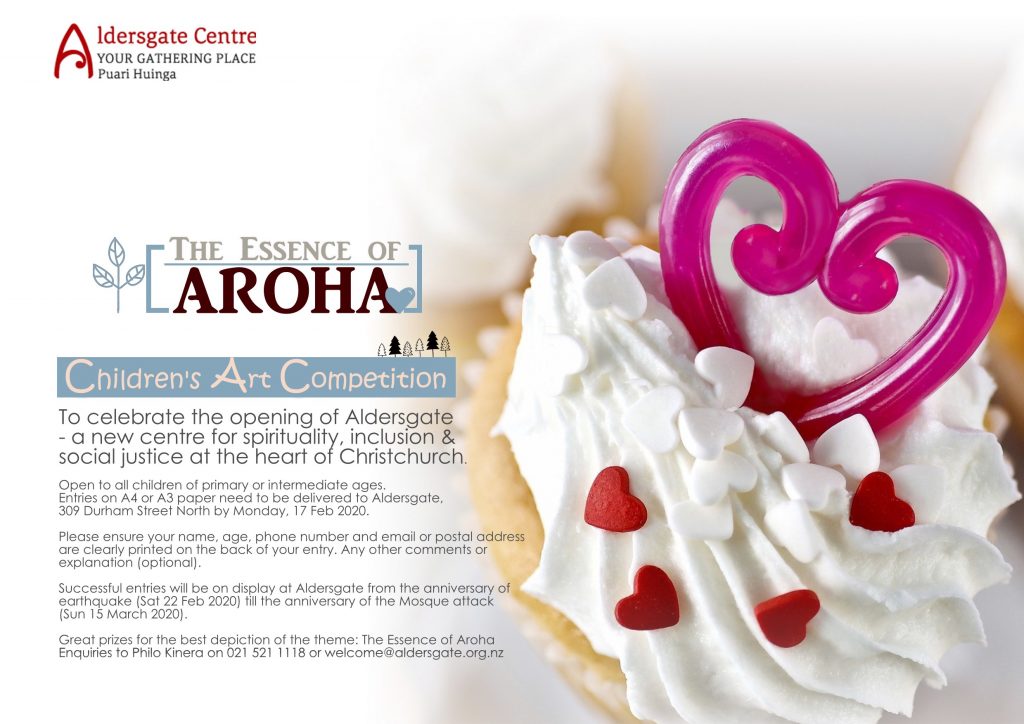 To celebrate the opening of Aldersgate, a new centre for spirituality, inclusion & social justice at the heart of Christchurch, we are sponsoring an art competition on the theme of "The Essence of Aroha", for any children of primary or intermediate ages.
Entries on A4 or A3 paper need to be delivered to Aldersgate,309 Durham Street North by Monday, 17 Feb 2020. Please ensure your name, age, phone number and email or postal address are clearly printed on the back of your entry. Any other comments or explanation (optional).
Successful entries will be on display at Aldersgate from the anniversary of the Earthquake (Sat 22 Feb 2020) till the anniversary of the Mosque attack (Sun 15 March 2020).
Enquiries to Philo Kinera on 021 521 1118 or welcome@aldersgate.org.nz