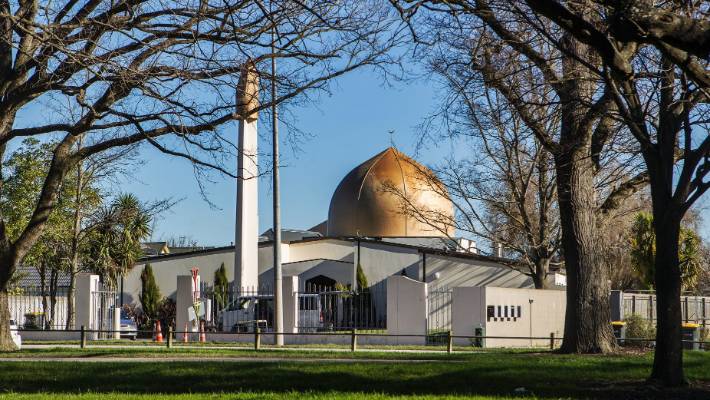 It is hard to comprehend what has happened in Christchurch in the last 24 hours. For many of us it has left a deep ache and sick feeling in our hearts. I personally watched as waves of Cantabrians, couples, families, small groups and people alone, brought a carpet of flowers and compassion to the police barrier outside the Al Noor mosque – the same mosque we had visited as a part of Islamic Awareness Week last year.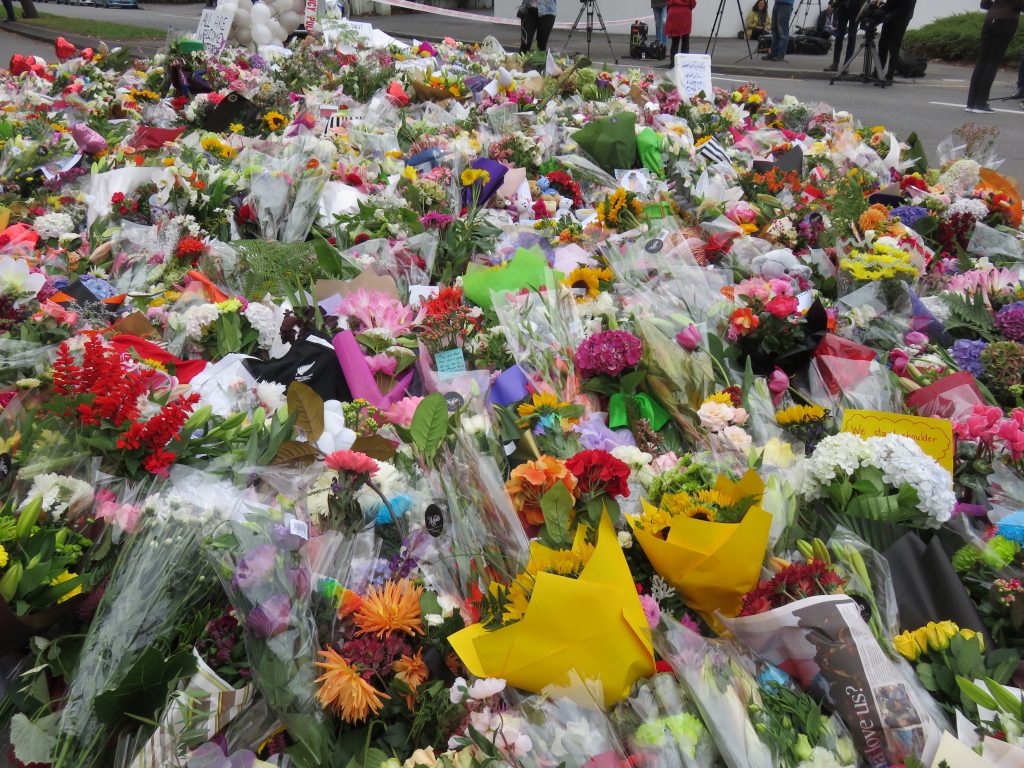 Rev Andrew Donaldson and Rev Philo Kinera visited the mosques at Deans Avenue and Linwood to take our congregation's care and love. Philo, who is closely associated with the Migrant and Regugee Centre had earlier been invited there to provide her support.
The inner city churches also sent a letter of support to the Muslim community of Christchurch – offering their hearts and prayers.
In this frightening and disorienting situation, one thing I am sure of. We must not let this change us, make us fear more, or be less open to each other. Indeed I hope it helps us double-down on compassion, and care, and connection. The only force stronger than hate is love – as it always has been.
As our Prime Minister wisely replied to the US President, when asked what offers of support he could provide, "Sympathy and love for all Muslim communities." The Canterbury Interfaith Society will be gathering for prayers of peace, healing for the city, and support for the Muslim community at the Peace Bell in the Botanic Gardens, at 2:00pm, Sunday 24 March. All are welcome.
A public meeting concerning the mosque massacres has been organised jointly by the Canterbury Progressive Network, EcuAction, and Christchurch-based interfaith network for 7:00pm, Tuesday 19 March at the Transitional Cathedral, Latimer Square, Christchurch. Further infomation from Brian Turner 021 1294305 bhturner41@gmail.com, and Paul Hopkins 027 23048439 staffranga@gmail.com.
If you wish to financially support those most affected by the terrorist attacks on the two Christchurch mosques, you can give to United for Christchurch Mosque Shootings, through LaunchGood, and know that you support will be distributed to families in need through the Muslim community.
PS: If you'd like some electronic wallpaper for your smart phone or desktop that expresses this sentiment, you can download a "Love trumps fear" heart here, thanks to Micah J Murray,