Songs for the Holy Other – from the Hymn Society
Songs for the Holy Other is a substantial collection of modern hymns affirming the Queer (LGBTI+) community, prepared by the North American Hymn Society. The sensitive and thoughtful words are relevant and affirming for a wide diversity of people who might feel marginalised or one the edge for whatever reason, and are built on sound theological foundations. Unblinking and gutsy lyrics ensure an authentic feel across the extensive collection. 
You will need to provide your name and email address to be able to down a PDF of this free treasure-trove of a massive 47 hymns (with full words and sheet music provided). 
Favourite Queer Hymns – from Qspirit.net
A list of favourite Queer hymns – all with words, some with music, and YouTube video links, including:
Singing for Our Lives
For Those Tears I Died
We are the Church Alive
I'm Not Afraid Anymore
Our God is Like an Eagle
Once We Were Not a People
Prayers, Blessings & Hymns – from Progressive Christianity Aotearoa
New Zealand Prayers, Blessings and words to seven Hymns from Progressive Christianity Aotearoa, including:
Faith of Metaphor and Mystery
Let Us Reach Down Deep Inside Us
Hymn for ANZAC Day
In Our World We Find Delight
St Andrew's Carol
What Shall We Pray for Those Who Died?
Who is This Man?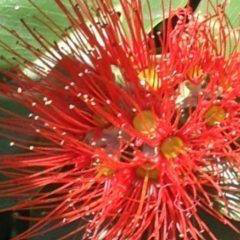 Progressive hymns – from our own Bill Wallace
An amazing collection of Bill Wallace's progressive hymns (words, music scores and mp3 files), available for free download from  Progressive Christianity, and the Methodist Church of New Zealand Te Haahi Weteriana Aotearoa. Collections include Boundless Life (35 hymns), The Mystery Telling (48 cosmic hymns), Aotearoa (21 hymns), Sing Young Sing Joyfully (40 hymns for children), Festive Worship ( 17 hymns for festivals of the Christian year), and Seasoned Celebration (5 hymns for nature's seasons).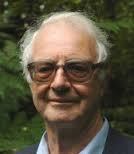 William Livingstone Wallace (Bill), a retired New Zealand Methodist Minister and long-time member of Durham Street Methodist Church, is one of the most prolific contributors to Progressive Christianity, where on that website alone he has over 200 hymns and 260 pages of other worship material. His hymns have also appeared in 13 different denominational hymn books and 17 other hymn collections.
Bill says that his work springs from communicating with the fire in his gut and his observation of both the internal and external aspects of the Cosmos. Since an early age he has been both sympathetic to and critical of the church.  At varsity he found an intellectual home in the ecumenism and radicalism of the Student Christian Movement and at theological college was frustrated to discover that neither these nor liturgy were regarded as major elements in the curriculum. In parish life he found that writing hymns was a more acceptable way of presenting radical thoughts than sermons. They allowed these thoughts to slide into the mind on the back of music.
His radicalism sprang from his experiences as a labourer and his exposure to great inequality in the Philippines. It was these that led him to abandon the idea that wealth is a gift from God and with it the belief in an intervening deity. Bill found his true spiritual home when he was introduced to the Christian mystics, especially Hildegard of Bingen and Meister Eckhart. This explains why he has sometimes been called a prophetic mystic.
He holds a B.A. in philosophy and a Dip.Ed. and is the author of seven published collections of his hymns as well as the material on this website. His aim is to help people be empowered by the divine within them and the Cosmos and to work to overthrow the forces of personal and institutional greed which destroy both the ecosystem and human society.